Easter is just around the corner yet again and if you're like me, you like to try and limit the excessive candy intake of my children. I don't say never, they can have candy, and they do, but I prefer when holidays come like Easter and Halloween that they don't gorge themselves into sugar comas.
This Easter now that they're getting older and starting to really understand Easter and hunting for eggs I decided to find some fun, non-candy Easter Basket and egg stuffers.
*This post contains affiliate links, for information disclaimer here*
Easter Egg Hunt Ideas
Easter Eggs with Plush Animals Hand Finger Puppets 
These little plushies hand puppets are such fun little toys that even come already in their own eggs. Definitely a great addition to an Easter egg hunt. Find the Here.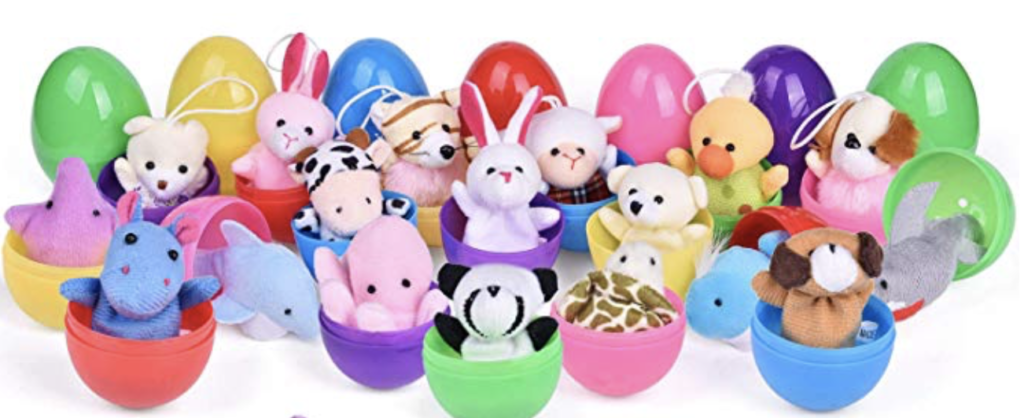 Mochi Squishy Toys Easter Basket Stuffers 
I love all things squishy and my daughter loves them as fidget toys, like stress balls. I love these basket stuffers or another great one for the Easter egg hunt. Find them Here.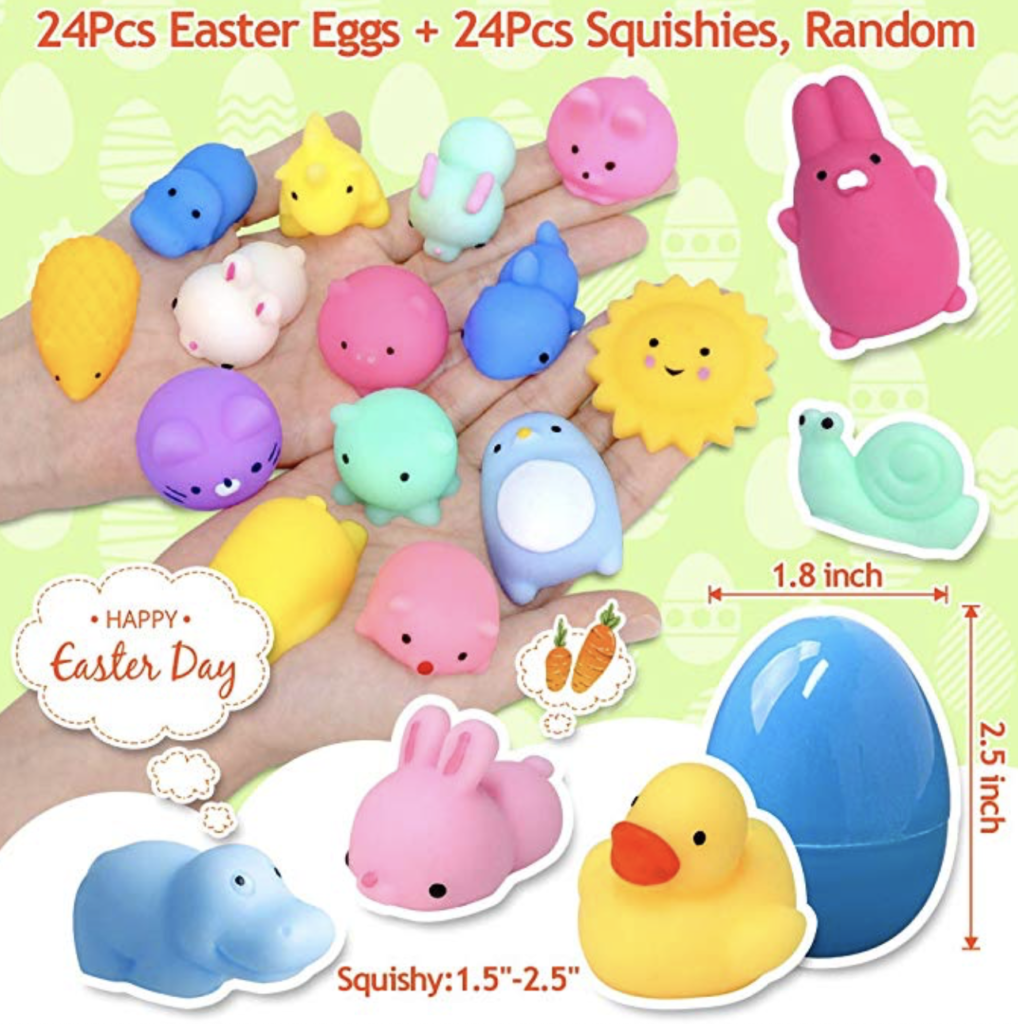 Jumbo Unicorn Deformation Easter Eggs 
Do you have unicorn lovers? My daughter is a big oblivious to them yet but I love them and tend to get unicorn for her. These are great Easter eggs for the basket or hunt. Find them here.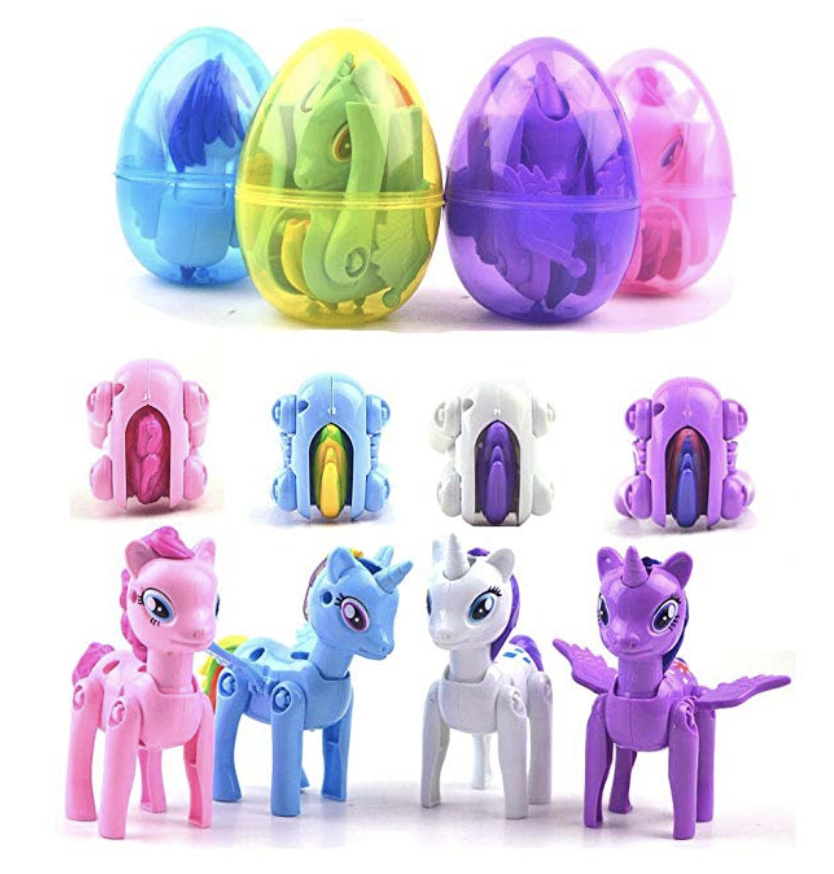 Large Surprise Eggs 
When I was a kid I loved stuffed animals. Even just small ones. These Easter stuffed animals in large eggs are so cute and a great candy alternative. Find them here.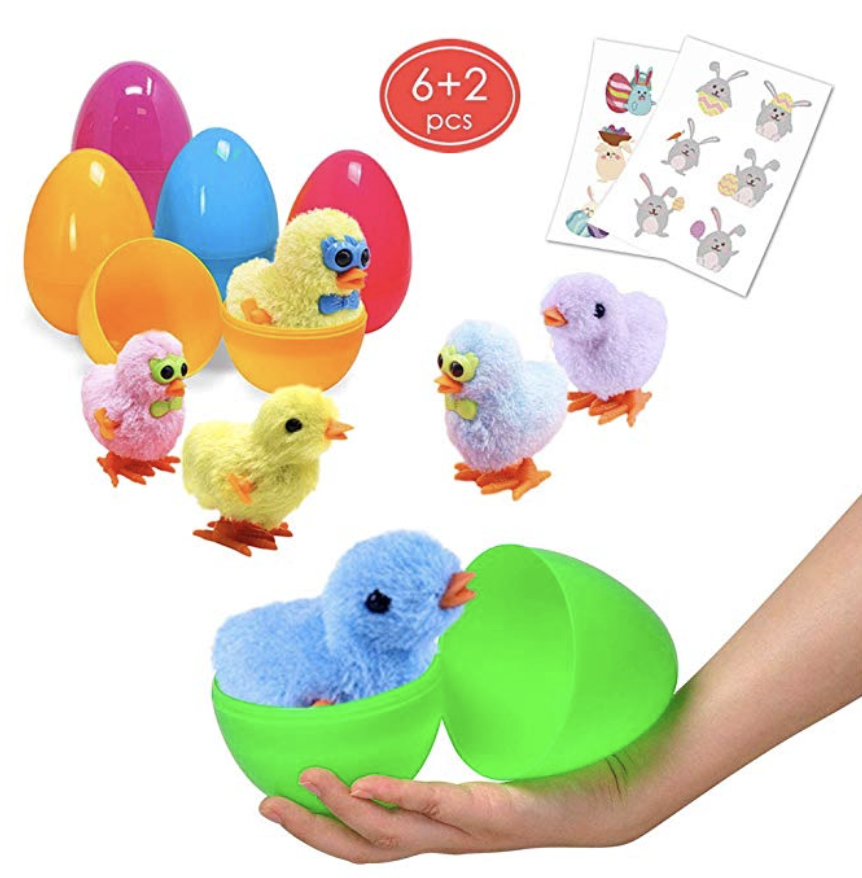 GIANT Slime Eggs
Okay, I realize most of us prefer to never have the mess of slime around but I do love the feeling and so does my daughter. I really love these eggs because the egg itself is clear so when they're in you're seeing the slime colors. Find them here.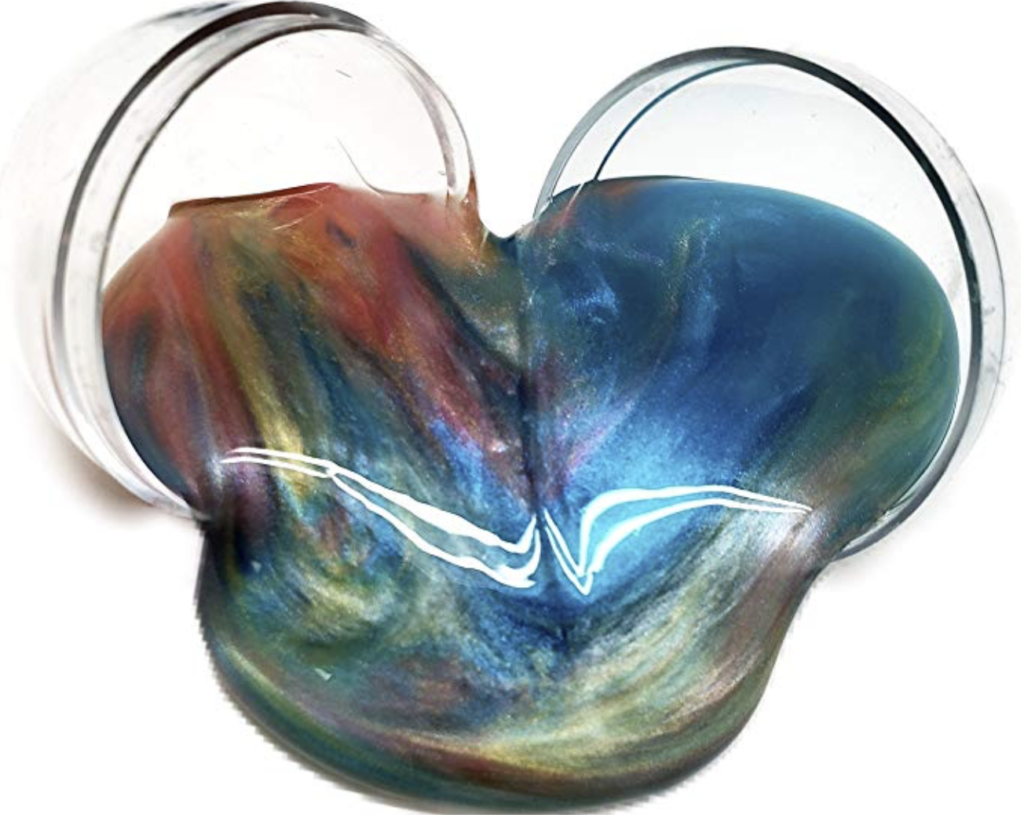 TOMY Toomies Hide & Squeak Eggs
I've been really teaching my children matching a lot. My daughter is pretty good at it, moving things, getting puzzle pieces to fit and matching colors. These toys are perfect for that and perfect for Easter. Find them here.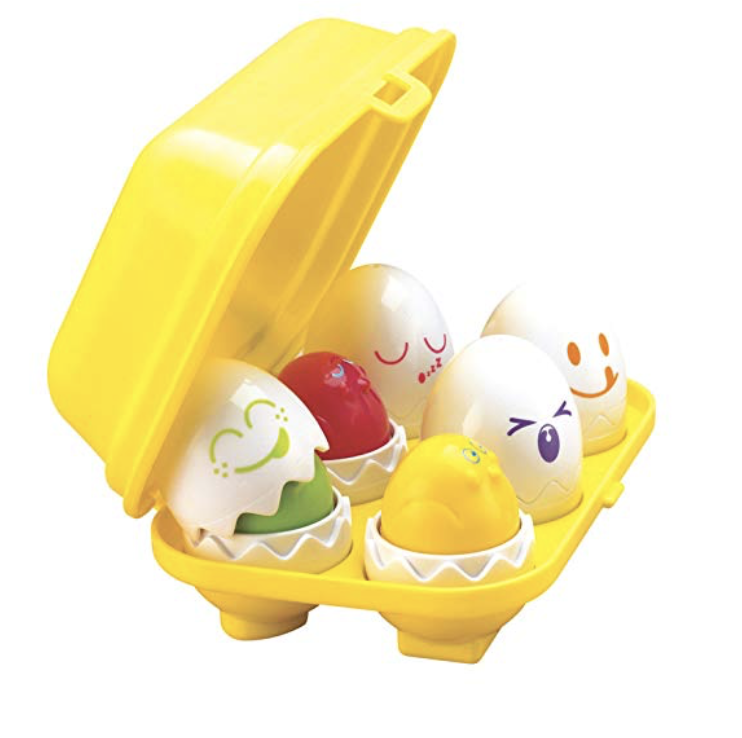 Easter Eggs with Surprise Building Block Toys Inside 
Does your kid love all things trucks and construction. These are perfect. Find them here.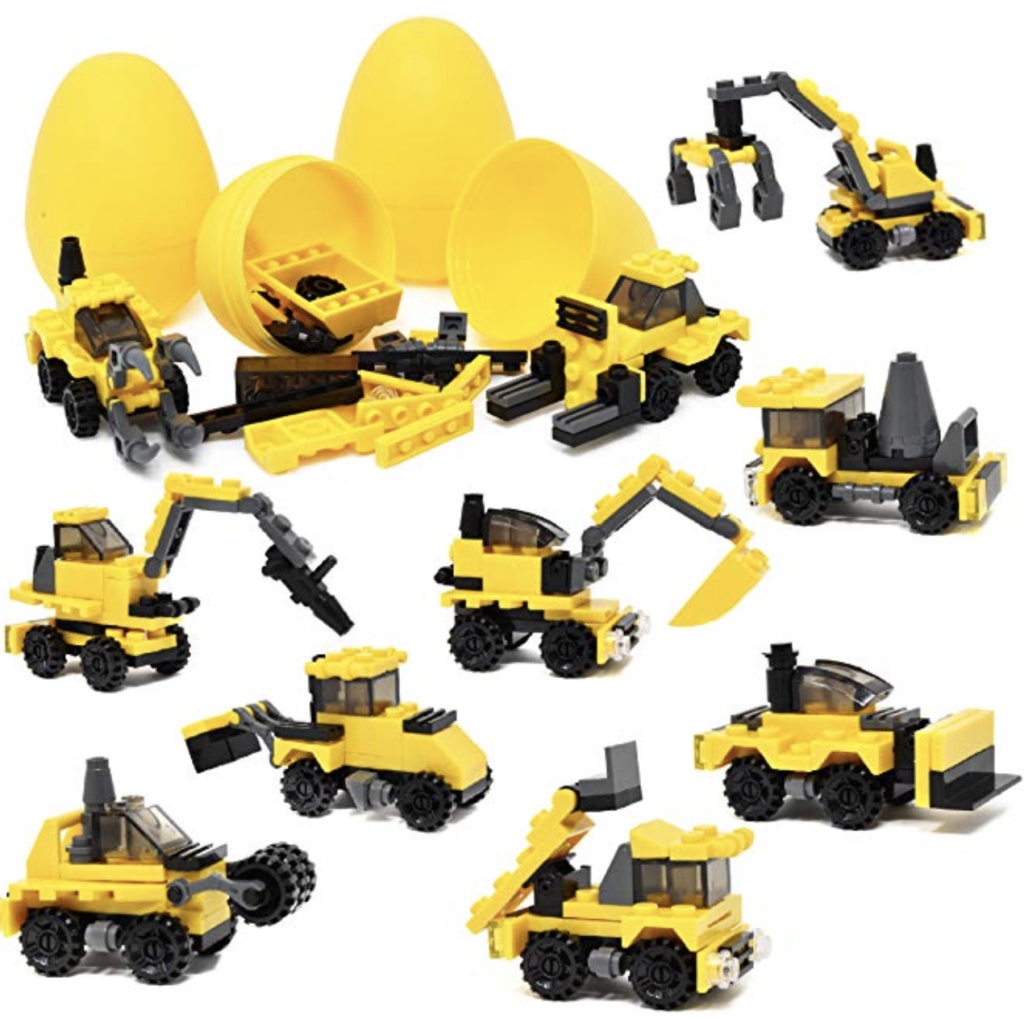 Easter Basket Ideas
Or course all of the above are great basket ideas as well as hunt ideas. Here are a few more perfect to stuff you're child's Easter Basket with.
Spring Hair Bows
My daughter recently got a haircut but I do miss her long hair and putting it up. I love these bows from Jane.com and they're perfect for Spring. Find them here.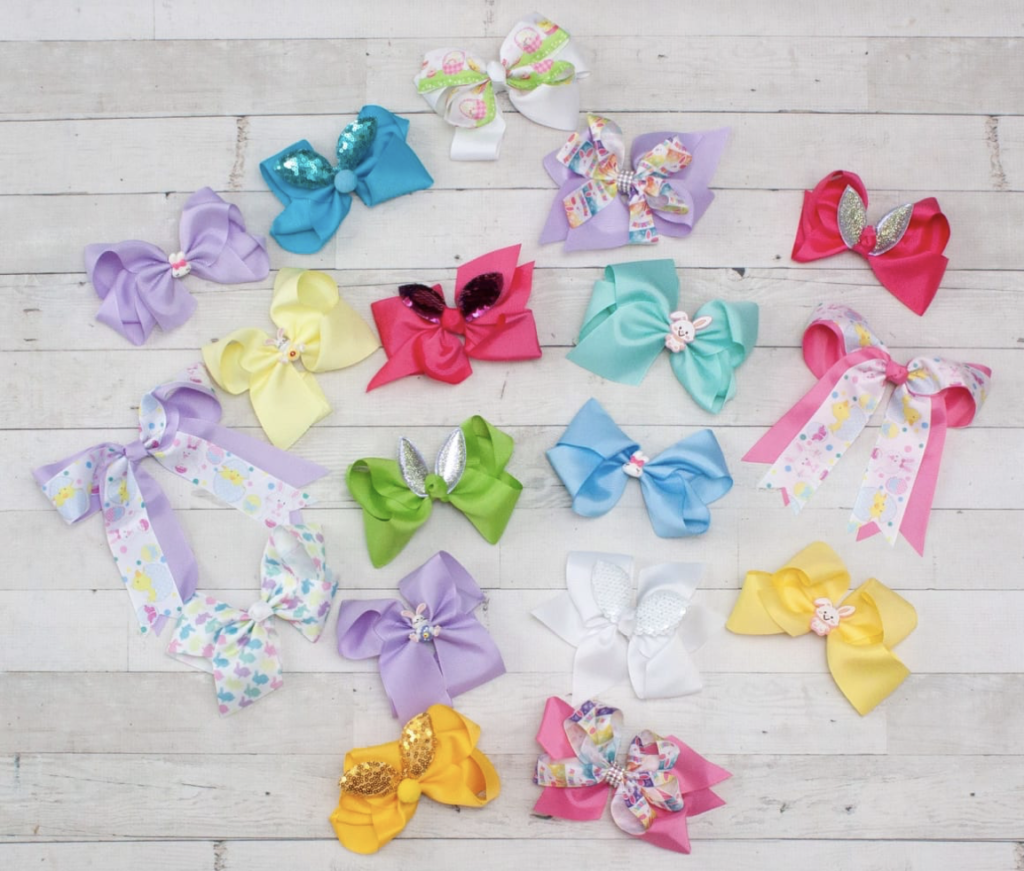 Personalized Easter Bunny
Every since I've bought my own embroidery machine I love the idea of my kids having personalized items. I can make them personalized blankets but not bunnies for Easter. These are adorable. Find them here.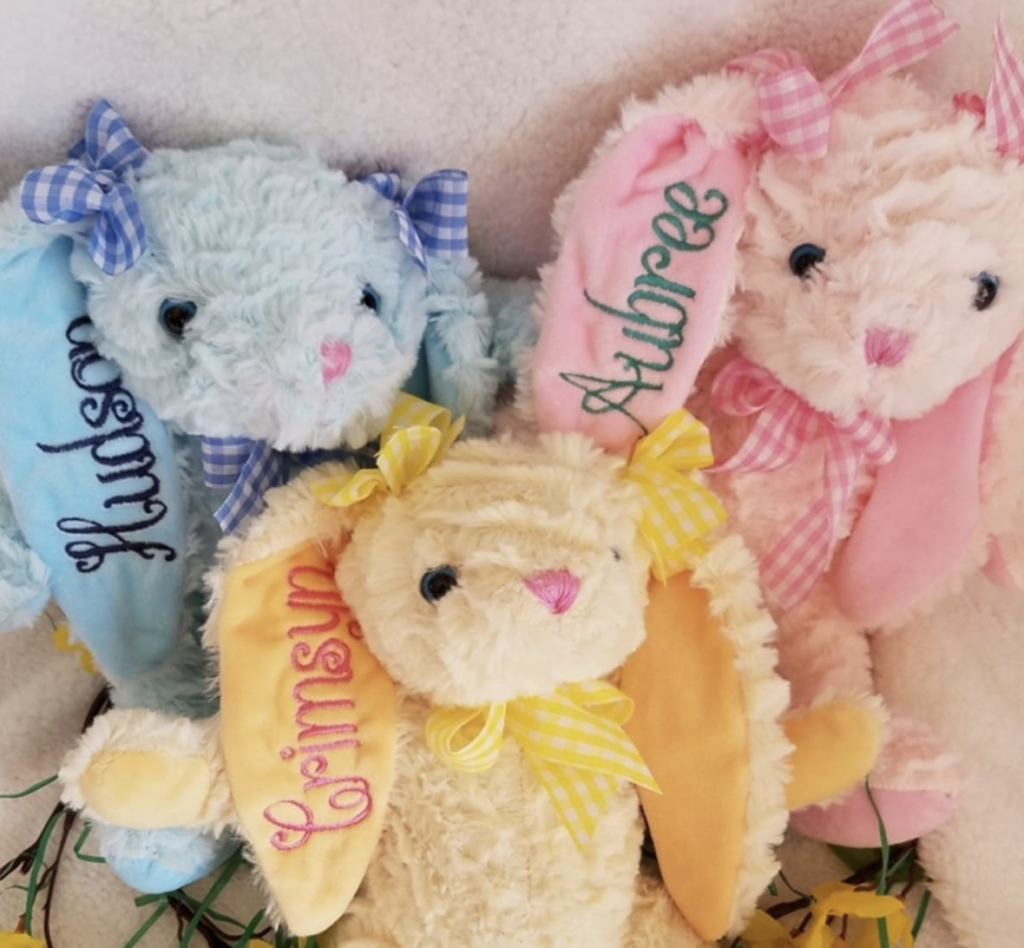 Easter Basket Coin Purse
I love these coin purses so much I want to buy one for myself. Find them here.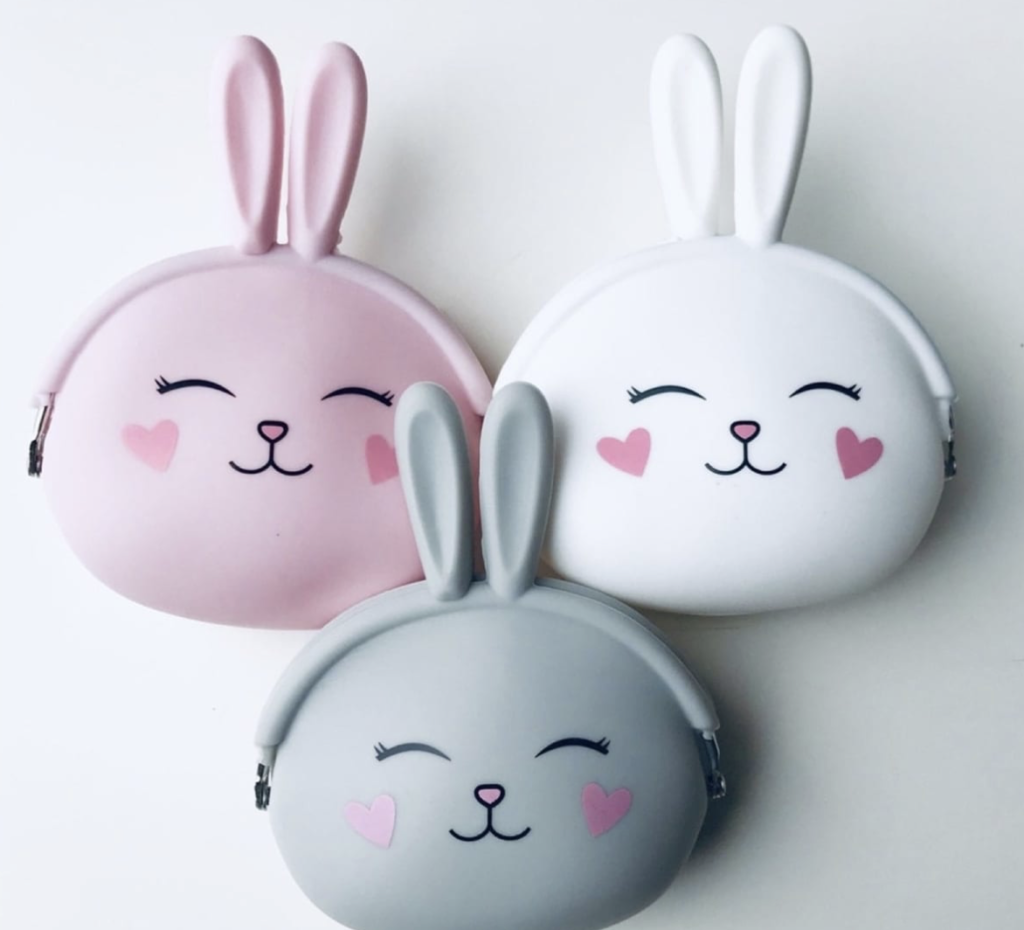 Easter Approved Silly Straws
I have been more and more aware of what I do that can harm the environment. One step in that is not using disposable straws, most of the time I just don't use a straw at all but finding reusable is great too. Fun reusable straws for kids is just a great way to get them active in reusing and protecting the environment as well. These fun straws from Jane.come are perfect for Easter Basket stuffing. Find them here.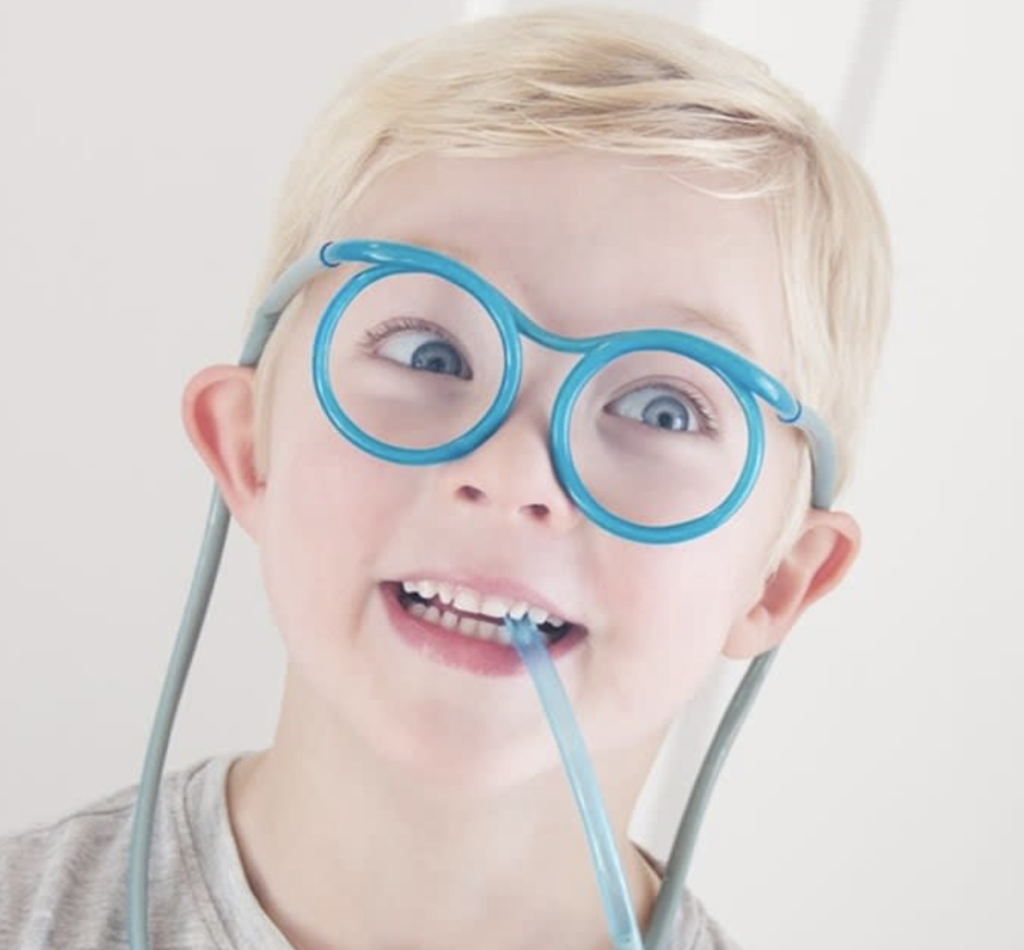 Baskets
You cannot put the whole look together without cute baskets. I love these too options.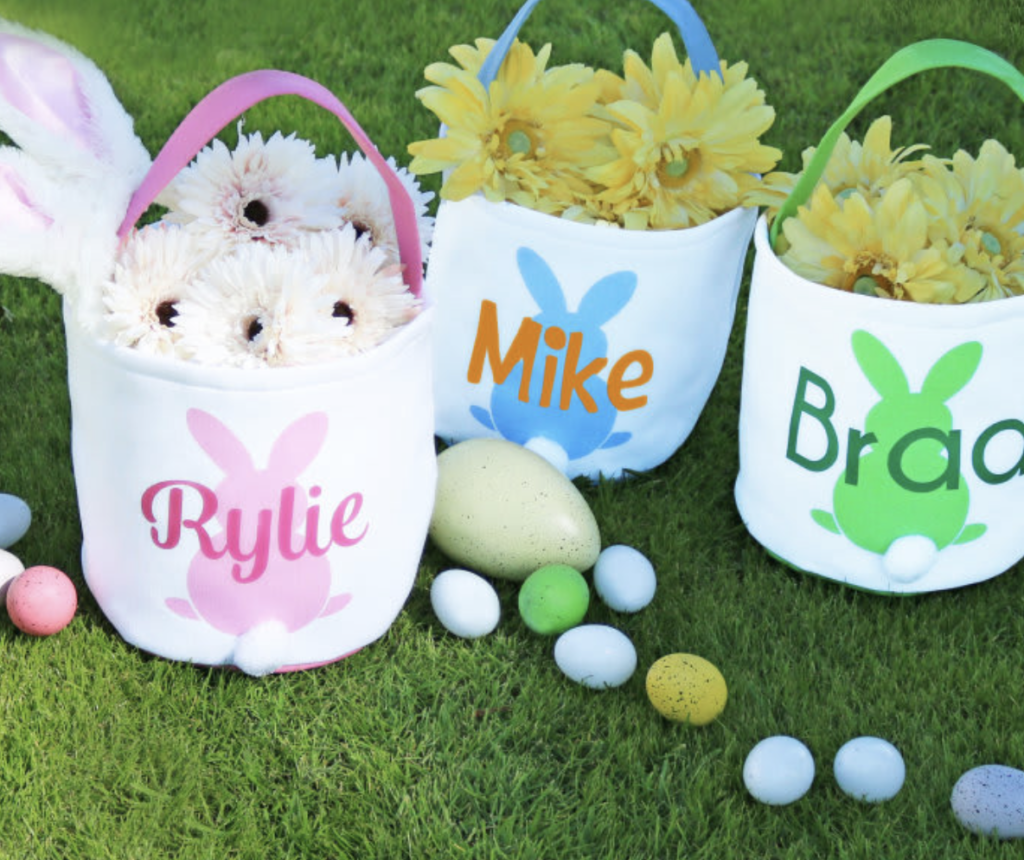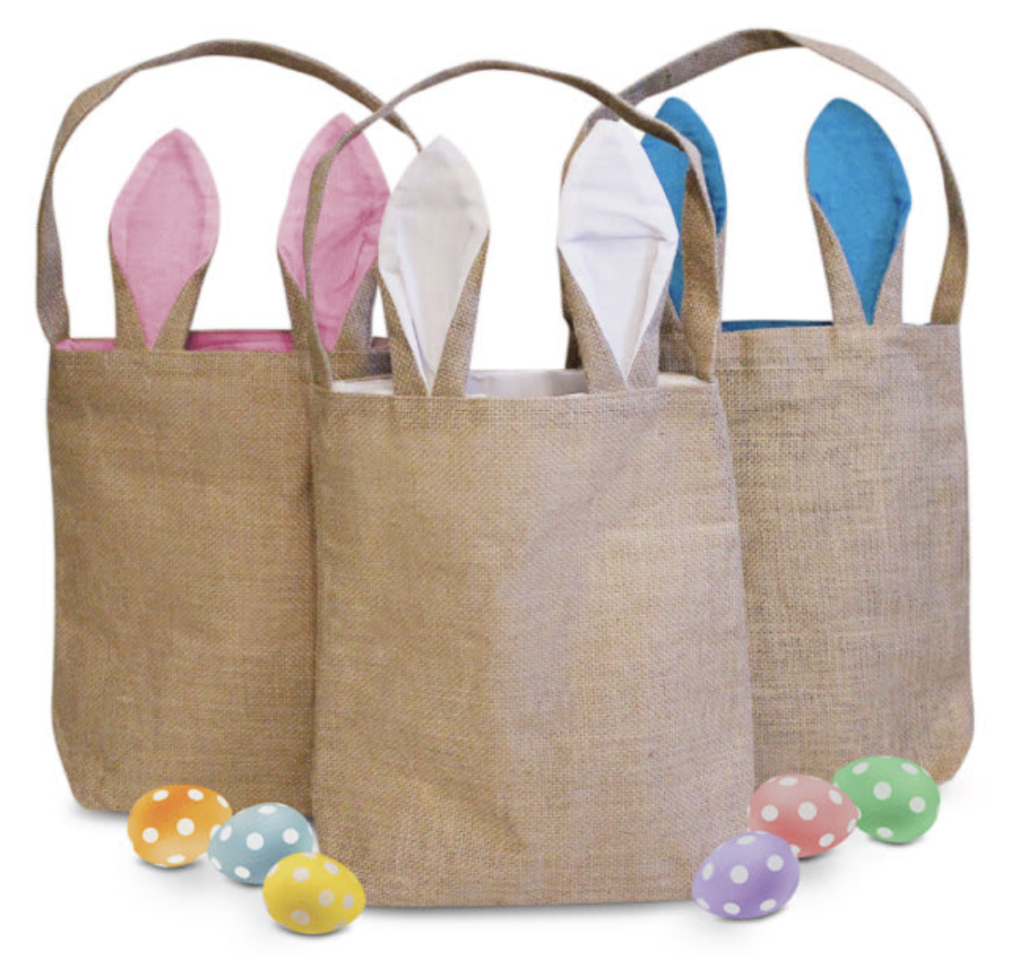 Sarah
Similar Posts:
70 Activities to do this Spring
Easter Crafts, Activities, and More